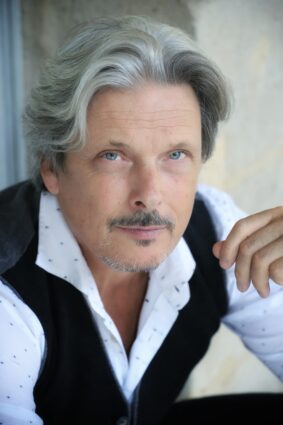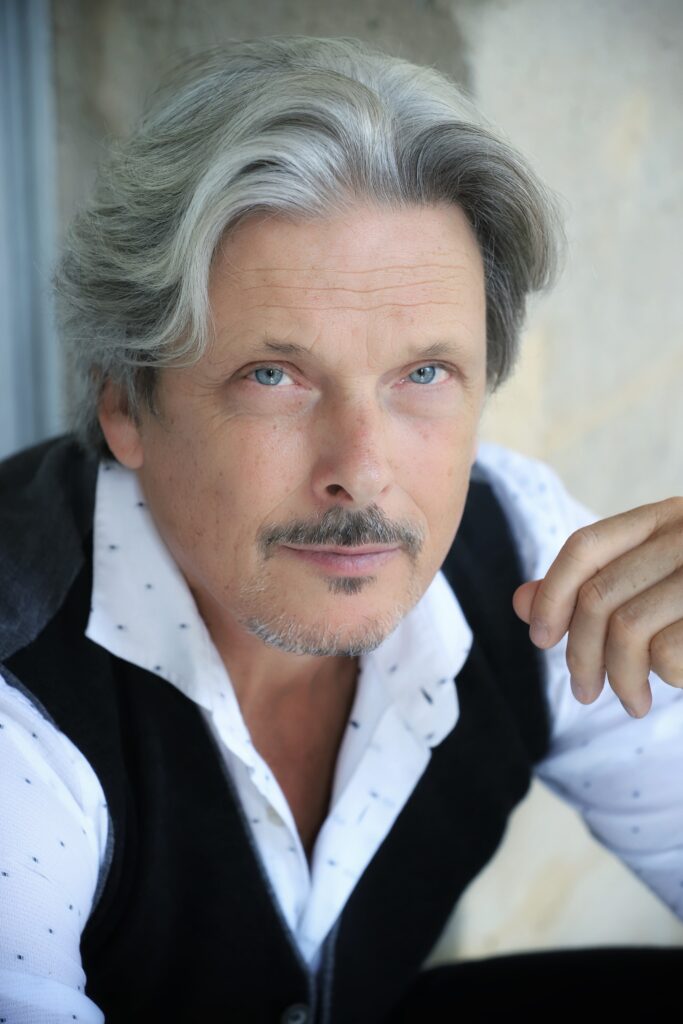 Nicolas Cavallier is a renowned, highly charismatic French bass-baritone with soaring voice and considerable acting skills. He has specialized in the "devil" roles of Les contes d'Hoffmann, Faust and La Damnation de Faust.
RECENT AND FUTURE ENGAGEMENTS
Recent engagements include:
 Angelotti/Tosca at Opéra National de Paris
Villains/Les Contes d'Hoffmann in Bordeaux,
Barbe-Bleue/Le Chateau de Barbe-Bleue in Marseille, 
Le Grand Prêtre d'Odin/Sigurd in Nancy, 
Hebrew/Samson et Dalila at Deutsche Oper am Rhein
the title role in The Demon by Rubinstein in Bordeaux
the title role in Don Quichotte at Opéra de Tours.
Future engagements include among others:
Marquis de la Force/Dialogues des Carmélites in Zürich;
Walter Fürst/Guillaume Tell at Salzburger Festspiele;
Gremin/Eugen Onegin in Toulouse;
Marcel/Les Huguenots at La Monnaie de Bruxelles;
Don Balthazar/Le Soulier de Satin and Phorbas/Oedipus Rex at Opéra National de Paris;
Don Alfonso/Così fan Tutte in Strasbourg;
Hebrew/Samson et Dalila at Chorégies d'Oranges.
Season 2018/2019
Further engagements in season 2018/2019 included Walter Furst/Guillaume Tell at Chorégies d'Oranges, Il Sagrestano/Tosca at Opéra National de Paris, Nilakantha/Lakmé at Royal Opera of Muscat, Le grand Mogol/Barkouf ou un chien au pouvoir in Strasbourg, Phanuel/Hérodiade in Saint-Etienne, Méphistophélès/Faust at Opéra de Reims.
Season 2017/2018
Engagements in season 2017/2018 included Méphistophélès/Faust in Saint-Etienne, Marquis de la Force/Dialogues des Carmélites in Bologna, La Monnaie Brussels and Théatre des Champs-Elysées in Paris, Don Giovanni at Opéra de Vichy.
Season 2016/2017
Among the engagements for season 2016/2017 notable are Père Laurence/Romeo et Juliette in Saint-Etienne, Heinrich der Vogler/Lohengrin in Saint-Etienne, Nilakantha/Lakmé in Marseille, Don Quichotte/L'Homme de la Mancha in Tours, Ruggiero/La juive in Strasbourg, Dikoy/Katja Kabanova at Opéra Grand Avignon.
Careeer Highlights from Previous Seasons
Other notable engagements include:Villains/Les Contes d'Hoffmann and Don Giovanni in Seattle, Scarpia/Tosca in Beirut, Arkel/Peléas et Mélisande, Des Grieux/Manon in Marseille, Zaccaria/Nabucco in Torino.
Nicolas Cavallier made his La Scala di Milano debut in Berlioz' Romeo et Juliette staged by Sacha Waltz in 2013.
He regularly performs major Mozart roles such as Figaro/Le Noze di Figaro, Leporello, Don Giovanni and Don Alfonso/Cosi fan Tutte as well as the title roles of Massenet's Don Quichotte (Avignon, Seattle), Il Turco in Italia (Brussels, Geneva) or Der Fliegende Holländer.
Нe also sang, among others, the Governor/Le Comte Ory and Escamillo/Carmen (John Eliot Gardiner-DVD recording) at Paris Opera Comique, Mustafa/L'Italiana in Algeri in Paris TCE, Philippe II/Don Carlos, Claudius/Hamlet as well as Merlin/Le Roi Arthus in Strasbourg, Arkel/Peléas et Mélisande at Venice Fenice, Béatrice et Bénédict in Paris conducted by Sir Colin Davis, Atys in Paris and New York, Raymond/Lucia di Lammermoor at Paris Châtelet and Lyon, Debussy's La Chute de la Maison Usher at the Bregenzer Festival, Thais in Vienna, Orest/Elektra in Marseille conducted by Pinchas Steinberg, Balthazar/La Favorite in Monte-Carlo and Paris TCE, L'Amour des Trois Oranges in Berlin, staged by Robert Carsen.
He is regularly invited at Paris National Opera and has performed the roles of Osman/Les Indes Galantes, Manoury's world creation K, Publius/La Clemenza di Tito, Léandre/L'Amour des Trois Oranges, Berlioz' Romeo et Juliette.
He has performed under the musical direction of Michel Plasson, Miun Whun Chung, Armin and Philippe Jordan, Marc Minkowski, William Christie, Gary Bertini, Alberto Zedda, Evelino Pidò, Emmanuel Krivine, Sir Colin Davies, Sir John Eliot Gardiner, Pinchas Steinberg, etc.
Nicolas Cavallier's professional career has began at Glyndebourne Festival with Sarastro/Die Zauberflöte, directed by Peter Sellars, and Don Fernando/Fidelio.
Nicolas Cavallier has made his singing studies in London at the Royal Academy of Music and at the National Opera Studio.
OPERA



Beethoven, L.v.
Fidelio
Rocco
Pizarro
Berlioz, H.
La damnation de Faust
Méphistophélès
Roméo et Juliette
Frère Laurent
Bizet, G.
Carmen
Escamillo
Les Pêcheurs de Perles
Nourabad
Britten, B.
Billy Budd
Mr Flint
The Rape of Lucretia
Collatinus
Chausson, E.
Le Roi Arthus
Merlin
Debussy, C.
La chute de la maison Usher
L'Ami
Pelléas et Mélisande
Arkel
Delibes, L.
Lakmé
Nilakantha
Donizetti, G.
La Favorite (French)
Balthazar
L'elisir d'amore
Dulcamara
Les martyrs
Félix
Lucia di Lammermoor
Raimondo
Gounod, C.
Faust
Méphisto
Mireille
Ramon
Sapho
Pithéas
Halévy, F.
La magicienne
Comte de Poitou
Handel, G.F.
Ariodante
Le Roi
Giulio Cesare
Achille
Radamisto
Farasmane
Herrmann, B.
Wuthering Heights
Lochwood
Janáček, L.
De la maison des morts
A.P. Gorjancikov
Lalo, É.
Le roi d'Ys
Le Roi
Leigh, M.
L'Homme de la Mancha
Cervantes – Don Quichotte
Lully, G.B.
Athys
Célénus
Manoury, P.
K…
L'Avocat
La Nuit de Gutenberg
Gutenberg
Massenet, J.
Don Quichotte
Don Quichotte
Manon
Comte des Grieux
Thaïs
Palémon
Meyerowitz, J.
The Barrier
Captain Norwood
Mozart, W.A.
Così fan tutte
Don Alfonso
Don Giovanni
Don Giovanni / Leporello
Le nozze di Figaro
Figaro
Offenbach, J.
Les Contes d'Hoffmann
4 Diables
Les Fées du Rhin
Gottfried
Poulenc, F.
Dialogues des Carmélites
Marquis de la Force
Prokofiev, S.
L'Amour des trois oranges
Léandre
Puccini, G.
La bohème
Colline
Tosca
Scarpia
Rabaud, H.
Marouf
Le Sultan
Rameau, J.P.
Les Indes galantes
Osman
Ravel, M.
L'Enfant et les Sortilèges
L'Arbre / Le Fauteuil
Rossini, G.
Il turco in Italia
Selim
Il viaggio a Reims
Lord Sidney
La Cenerentola
Alidoro
Le comte Ory
Le Gouverneur
L'italiana in Algeri
Mustafà
Rubinstein, A.
The Demon
The Demon
Saint-Saëns, C.
Samson and Delilah
Vieillard Hébreu
Strauss, R.
Elektra
Orest
Stravinsky, I.
Le Renard
Basse
Le Rossignol
Le Chambellan
Oedipus Rex
Tirésias
The Rake's Progress
Nick Shadow
Thomas, A.
Hamlet
Claudius
Mignon
Lothario
Verdi, G.
Aida
Ramfis
Don Carlos (French)
Philippe II
La Forza del Destino
Padre Guardiano
Nabucco
Zaccaria
Wagner, R.
Das Rheingold
Wotan * in preparation
Der fliegende Holländer
Der Holländer
Lohengrin
Heinrich der Vogler
Parsifal
Amfortas * in preparation
Walküre
Wotan * in preparation
Weill, K.
Die Sieben Todsünden
Mutter
CONCERT

Bach, J.S.
B Mass
Johannespassion
Matthäus-Passion
Stabat Mater
Berlioz, H.
L'enfance du Christ (Hérode)
Dvořák, A.
Stabat Mater
Fauré, G.
Requiem
Gounod, C.
Messe solennelle en l'honneur de Sainte-Cécile
Handel, G.F.
Messiah
Haydn, J.
Nelson Mass
Stabat Mater
The Creation
Mozart, W.A.
Coronation Mass
Requiem
Vesperae solennes de confessore
Rossini, G.
Petite messe solennelle
Stabat Mater
Verdi, G.
Requiem
Nicolas Cavallier – Attila by G. Verdi – Mentre gonfiarsi l'anima
Nicolas Cavallier – Romeo et Juliette by H. Berlioz – Finale (Paris 2012)
Nicolas Cavallier – Faust by C. Gounod – Le Veau d'Or
Don Quichotte by J. Massenet, Opéra de Tours, March 2020
Démon by A. Rubinstein, Opéra de Bordeaux, February 2020
Les Contes d'Hoffmann, role 4 Devils, Opéra de Bordeaux, September 2019
Faust, role Méphisto, Opéra de Saint-Étienne, June 2018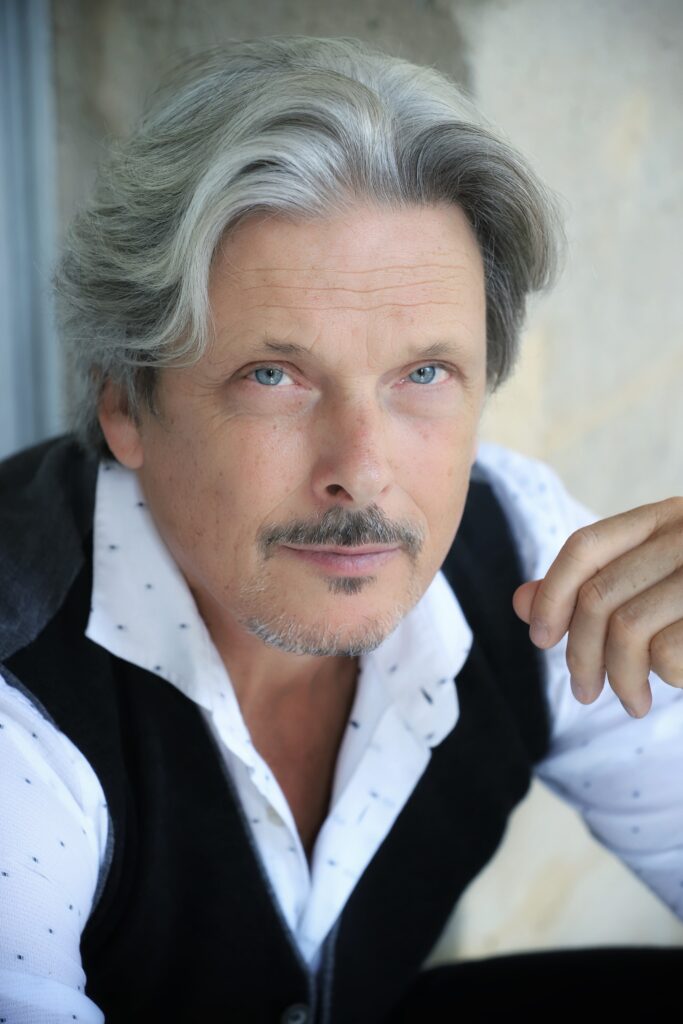 Bass-baritone Nicolas Cavallier will perform as Don Quichotte at Grand Théâtre de Tours (Tours, France) on March 10th, 2020. This…