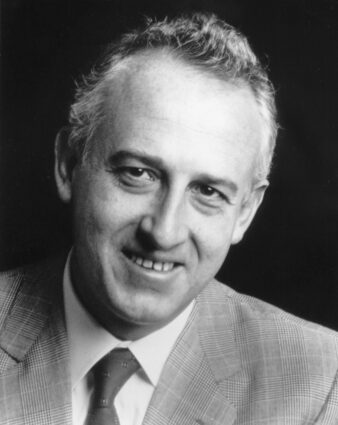 Maurizio Pollini was born in 1942 and studied with Carlo Lonati and Carlo Vidusso.
After winning the First Prize in the 1960 Warsaw Chopin Competition, he went on to establish an international career of the greatest importance, performing in the world's major concert halls and working with the most distinguished orchestras and conductors including Boehm, Celibidache, Karajan, Abbado, Boulez, Chailly, Mehta, Sawallisch and Muti.
He was awarded the Vienna Philharmonic Ehrenring in 1987 after performing the Beethoven Concerti in New York, the Ernst-von-Siemens Music Prize in Munich in 1966, the "A Life for Music – Artur Rubinstein" Prize in Venice in 1999 and the Arturo Benedetti Michelangeli Prize in Milan in 2000.
In 1995 Maurizio Pollini opened the Festival that Tokyo dedicated to Pierre Boulez. In the same year and in 1999 he has devised and performed in his own concert series at the Salzburg Festival, in New York at the Carnegie Hall (in 1999/2000 and 2000/01), in Paris for la Cité de la Musique and in Tokyo (both in 2002), in Rome at the Parco della Musica (March 2003) with programmes including both chamber and orchestral performances and mirroring his wide musical tastes from Gesualdo and Monteverdi to the present. In the summer 2004 he has been the "Artist Etoile" at the International Festival Lucerne, performing a recital and concerts with orchestra conducted by Claudio Abbado and Pierre Boulez.
Maurizio Pollini's repertoire ranges from Bach to contemporary composers (including première performances of Manzoni, Nono and Sciarrino) and includes the complete Beethoven Sonatas, which he has performed in Berlin, Munich, Milan, New York, London, Vienna and Paris.
He has recorded works from the classical, romantic and contemporary repertoire to worldwide critical acclaims. His recordings of the complete works for piano by Schoenberg, and of works by Berg, Webern, Manzoni, Nono, Boulez and Stockhausen are a testament to his great passion for music of the 20th century.
Also Pollini's recent recording of Chopin Nocturnes was received with the greatest enthusiasm by audience and critics alike: in 2007 he was awarded a Grammy for the best Instrumental Soloist Performance and the Disco d'Oro, in 2006 an Echo Award (Germany), Choc de la Musique, Victoires de la Musique and Diapason d'Or de l'Année (France). Mr. Pollini´s latest recording is The Mozart piano Concertos with Vienna Philharmonic from 2007.
Copy Past repertoire here