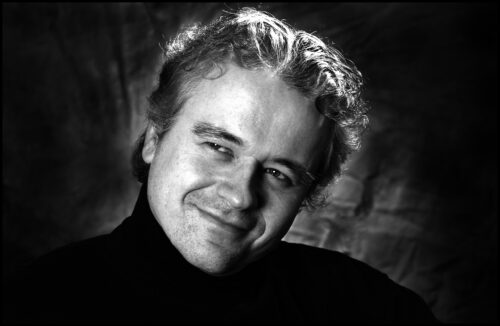 Jakob Christian Zethner is profound and low bass with expressive voice and strong presence.
He is educated as both pianist and singer at Kodaly Institute and the Franz Liszt Academy in Hungary, at The Norwegian Academy of Music, at The Royal Academy of Music in Denmark (debut in 1998), and at The National Opera Studio in UK.
RECENT AND FUTURE ENGAGEMENTS
Recent and future highlights include among others:
Colline/La Bohème at Den Fynske Opera, Odense;
The Father/Brothers at Armel Festival and Competition, at Reykjavík Arts Festival Harpa, at Budapest Müpa Festival Theatre and as a record with Islandska Opera.
Herse/Michael Kohlhaas at Den Jyske Opera, Aarhus Musikhuset;
Hans Foltz/Mestersangerne i Nürnberg at Den Norske Opera, Oslo.
Jakob Christian Zethner had his debut as professional opera singer in 1997 with British Youth Opera as Papa Truelove in Rakes Progress. Since then he has sung about 30 roles with different companies in Denmark, UK and Germany. He has been working continuously with The Danish National Opera doing the Mozart roles Sarastro, Sprecher, Komtur, Masetto, the Puccini roles Angelotti and Colline and the Strauss roles Erster Soldat/Salome and Vanuzzi/Schweigsame Frau.
He has been celebrating great success singing roles as Pistola/Falstaff, Jeronimus/Maskarade, Gremin/Onegin, Kuno/Freischütz, Medicus in the contemporary opera Anatomic Opera. Other Mozart roles include Leporello, Bartolo and Antonio at The New Opera, Publius/Titus and Figaro/Le Nozze di Figaro with Aarhus Summer Opera – this production won the award as best chamber opera by Opernwelt in 1999.
He has also performed Der Tod in Ullmann's Der Kaiser von Atlantis with Holland Park (DK), Selim in Il Turco in Italia with The New Opera, Salieri and Coppinzani in the performance of the double production of Korsakow's Mozart/Salieri and Erik Bach's The revenge of Olympia with ÅSO. In UK he has worked with Longborough Festival Opera as Fasolt in their Ring cycle, The Dean with The Royal Opera's chamber opera Babette's Feast by John Brown and Trojan Trilogy by Edward Rushton (won british composer award in 2005) with Operagroup. In Germany at the opera in Kiel, he has performed Vanuzzi in Die Schwiegsame Frau and Philosopher in Franz Schreker's Das Spielwerk.
As a concert singer Mr. Zetner has performed with all the leading Danish orchestras. His repertoire includes Bach's St John Passion, St Matthew Passion, Christmas Oratorio, B minor mass, Haydn's Die Schöpfung, Die Jahreszeiten, Nelson Mass, Stabat Mater, Mozart's Requiem, C minor mass, Schubert's Mass in E flat, Handel's Messiah and St John Passion, Shostakovich's Symphony No. 14.
Since 2008 he has sung the roles of Colline/La Boheme, Zuniga/Carmen and Konsumia at Den Fynske Opera, Sarasto/Die Zauberflöte and Basilio/Il Barbiere di Siviglia at The National Opera, Erster Priester, Sprecher and Zweiter geharnischter Mann in Zauberflöte at Opera Hedeland, where he earlier has performed Angelotti/Tosca and Sacerdote/Nabucco. Besides several concerts in Denmark he has also done José Castro in La Fanciulla del West, Dottore Grenvil/La Traviata at The Danish National Opera and at Eutiner Festspiele, Bonzo/Madame Butterfly with Den Fynske Opera, and Haydn's Die Schöpfung with the Opera in Cagliari and the well known conductor Filippo Maria Bressan.
Career Highlights from Previous Seasons
Engagements in 2016/2017 included Sprecher / 2. Geharnichter / 2. Priest in Die Zauberflöte at Opera Øsfold in June 2017.
Engagements in 2015/2016 included Mozart's Requiem with Camerata choir at Holmens Kirke, Copenhagen, Ceremoniemeester/Maskarade in December 2015, Don Fernando/Fidelio at Malmö Opera in January 2016 and Polonius/Hamlet in Absentia at Nordic Opera in August 2016.
In 2014/2015 he performed Alcina at Copenhagen Royal Opera and at Norwegian National Opera of Oslo, Xerxes at Swedish Royal Opera in Stockholm.
Engagements in 2014 included Doctor Grenvil/La Traviata at Opera Hedeland and at the opera festival in Eutin, Colline/La Boheme at Den Nye Opera in Bergen, Soldat in Strauss's Salome at the operas in Bolzano, Modena and Piancenze conducted by Niksa Bareza, St John Passion with Esbjerg Ensemble, Verdi's Requiem and Dvorak's Stabat Mater with Copenhagen Cantata Choir, Il Commandantore/Don Juan with Opera Hedeland (DK), Bartolo/Le nozze di Figaro at the Danish National Opera,  Dvorak's Stabat Mater with Sønderjylland's Symphony Orchestra, Christmas Oratorio with Aalborg Symphony Orchestra, Raimondo/Lucia di Lamermoor at Danish National Opera in Spring 2014, Father Trulove/The Rake's Progress with Noseda, Macvickar at Teatro Regio di Torino in June 2014.
OPERA 



Bizet, G.
Carmen
Zuniga
Britten, B.
A Midsummer Night's Dream
Theseus
Snug
Albert Herring
Mr. Budd
Billy Budd
Dansker
The Rake's Progress
Father Trulove
The Rape of Lucretia
Collatinus
Browne, J.
Babette's Feast
Dean
Debussy, C.
Pelleas et Melisande
Arkel
Donizetti, G.
Lucia di Lammermoor
Raimondo
Gudmundsson, H.
Hamlet in Absentia
Polonius
Händel, G.F.
Alcina
Astolfo
Samson
Manoah
Heise, P.
Drot og marsk
Jens Grand
Grev Jakob
Monteverdi, C.
L'Orfeo
Caronte
Mozart, W.A.
Die Zauberflöte
Sarastro
Don Giovanni
Il Commendatore (Don Pedro)
Masetto
Leporello
La clemenza di Tito
Publio
Le nozze di Figaro
Figaro
Bartolo
Nielsen, C.
Maskerade
Jeronimus
Master of the Masquerade
Puccini, G.
La fanciulla del West
Jose Castro
Billy Jackrabbit
Manon Lescaut
Geronte de Ravoir
Tosca
Cesare Angelotti
Rossini, G.
Il turco in Italia
Selim
Rushton, E.
Trojan Trilogy
Swallow
Schreker, F.
Das Spielwerk
Philosopher
Strauss, R.
Die schweigsame Frau
Vanuzzi
Elektra
An old servant
Salome
First soldier
Second soldier
First Nazarene
Stravinsky, I.
The Rake's Progress
Trulove
Tchaikovsky, P.I.
Eugene Onegin
Prince Gremin
Ullmann, V.
Der Kaiser von Atlantis
Der Tod
Verdi, G.
Falstaff
Pistola
Il trovatore
Ferrando
La traviata
Dottore Grenvil
Rigoletto
Sparafucile
Count Monterone
Wagner, R.
Das Rheingold
Fasolt
Die Meistersinger
Veit Pogner
Weber, C.M.v.
Der Freischütz
Kuno
Jakob Zethner – La bohème by G. Puccini – Vecchia zimmara senti
Brothers  by Daníel Bjarnason at Aarhus – August 2017
Fidelio by L.v. Beethoven, Malmö symfoniorkester – January 2016
Fidelio by L.v. Beethoven, Malmö Symfoniorkester – January 2016