Gregor Bühl's new CD with Sharon Kam with a focus on the early Romantic era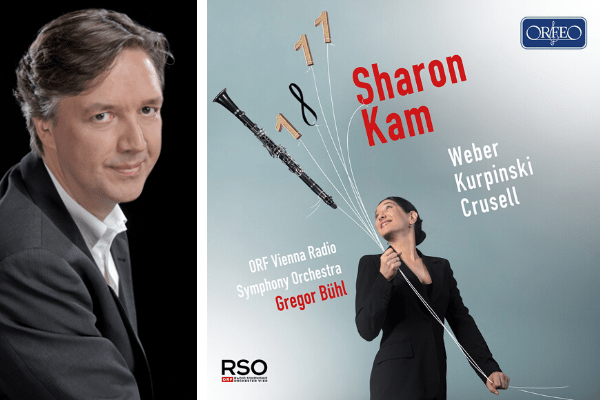 During these worrying times we recommend an instant and pleasant time-travel to the early Romantic era with "Weber, Kurpinski & Crusell – Clarinet Concertos". It's the newest CD by ORFEO, featuring yet another collaboration between Crescendi's renowned conductor Gregor Bühl and Sharon Kam, one of the world's leading clarinet soloists and ORF Vienna Radio Symphony Orchestra.

The CD inludes 3 clarinet concertos of the early Romantic era. Among them a new interpretation of Weber's concerto, more "Rossini-like". The Weber and the Crusell concerto were both composed in 1811.