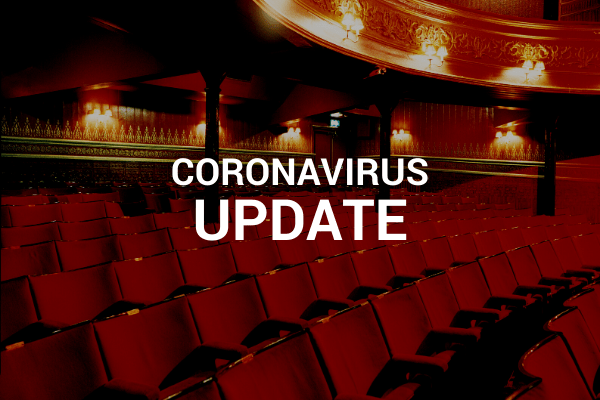 With heavy hearts we are closely monitoring the unfolding of the coronavirus crisis. Here is a quick guide to all countries where performances and other public events have been cancelled due to the coronavirus outbreak.
Italy
On March 4 a decree, suspending all public activity (theatres, concerts, cinemas), was signed by the Italian government. All theatres will remain closed until April 3 (at least).
Austria
Following the Austrian government decision, all indoor events with more than a 100 people have been cancelled nationwide until early April. Austrian theatres have cancelled all performances until April 2.
Germany
It's a dynamic situation in Germany as each province takes different measures. In Berlin, the local authorities announced the full closure of all theatres, concert halls and opera houses until the end of the Easter holidays (April 19). In Munich all opera houses performances have been cancelled between March 11 and April 19. In Dresden all opera houses performances have been cancelled until April 19. In Hamburg there will be no performances between March 13 – April 30.
France
All performances for more than 100 people have been cancelled at least until April 15th. More stict measures are expected.
Czech Republic
As an emergency measure, on March 10 the Czech Ministry of Health cancelled all theater, film and artistic performances with 100+ persons (both public and private) until further notice.
Slovakia
All performances are cancelled from March 9 till further notice.
Denmark
All events with more than 100 people are cancelled between March 12 and March 27.
Sweden
Measures have been taken by the Swedish government, limiting the public events to an audience of less than 500 people. Theatres have been limiting the audience count and most of the theatres have cancelled their performances until further notice.